Lukas Moodysson
Biography
Karl Frederik Lukas Moodysson (born 17 January 1969) is a Swedish author and film director. First appearing in public as an ambitious poet in the 1980s, he had his big public, and international, breakthrough directing the 1998 romance film Show Me Love. He has since directed a string of films with d...
We Are the Best! Vi är bäst!
2013 · Director
2009 · Director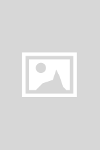 2006 · Director

A Hole in My Heart Ett hål i mitt hjärta
2005 · Director
Lilya 4-ever Lilja 4-Ever
2002 · Director
Together Tillsammans
2000 · Director

Show Me Love Fucking Åmål
1998 · Director
We Are the Best! Vi är bäst!
2013 · Screenplay
2009 · Writer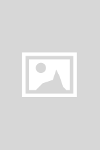 2006 · Writer

A Hole in My Heart Ett hål i mitt hjärta
2005 · Screenplay
Lilya 4-ever Lilja 4-Ever
2002 · Screenplay
Together Tillsammans
2000 · Screenplay

The New Country Det nya landet
2000 · Writer

Show Me Love Fucking Åmål
1998 · Screenplay